C

aring About

S

ustainable

P

ractices
We believe that careful waste management is not just good business policy, it's our responsibility.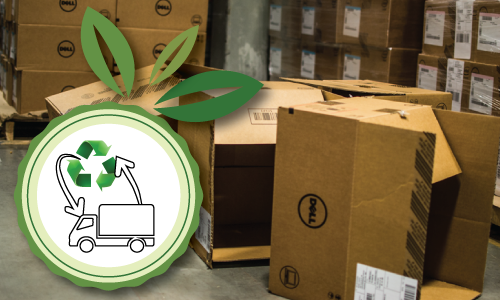 In 2010, Americans produced about 250 million tons of Municipal Solid Waste, or about 4.3 pounds of waste per person per day. Municipal Solid Waste (MSW)—more commonly known as trash or garbage—consists of everyday items we use and then throw away, such as product packaging, grass clippings, furniture, clothing, bottles, food scraps, newspapers, appliances, paint, and batteries. This comes from our homes, schools, hospitals, public facilities, and businesses.¹
While we continue to bring new generations of innovative IT products to more markets and a larger population, we must be mindful of the impact that aging electronics, packaging and shipping materials have on our environment. As a partner in the IT supply chain, we have a responsibility to help foster the reuse of end-of-life equipment and reduce the amount of trash and harmful materials that reach our landfills.
And we take that responsibility seriously.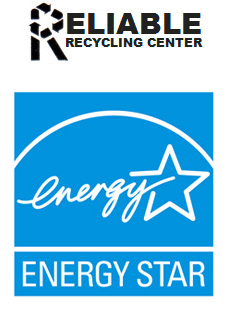 Reliable Recycling CenterWith our kitting and re-palletization processes, we are able to reduce the amount of packaging materials we deliver by up to 90%. Shipping with more efficient packaging allows for fewer deliveries and reduces our carbon emissions. This means we deliver products faster and with a smaller footprint. When setup and installation is complete, we are diligent about removing and recycling any remaining waste.
With our Asset Recovery Services (ARS), we safely remove and recycle end-of-life equipment. We help sell viable equipment that can be reused, or dispose of broken or otherwise unusable electronics through our partnerships with the Reliable Recycling Center and local waste management authorities.
We are also dedicated to using energy efficiently. Using Energy Star devices, Low Energy Lighting and High-Efficiency HVAC allows CSP Enterprises to further protect our environment for future generations.

---
CSP Works with Food and Drug Administration on Award Winning Green Technology Initiative
FREDERICK, MD: CSP Enterprises and the Food and Drug Administration (FDA) developed a repackaging program to support FDA's 90 M BPA. By using minimal packaging and consolidating packing boxes (3 boxes to 1) for local deliveries, the technique allows the delivery of, for example, 112 Laptops on a single pallet instead of 24. The discarded cardboard and shrink wrap is recycled and CSP reuses the pallets for future deliveries. This effort provided a "Certificate of Recognition" for the Program and COTR within FDA.
---
References
EPA – www.epa.gov/waste/basic-solid